Yo-Yo Ma delivered the commencement address to Dartmouth's class of 2019 on June 9, encouraging graduates to use their power to do good in the world.
"Practice your humanity daily," he said. "Practice that truth. Let it power your decisions, let it inspire your thoughts, and let it shape your ideals. Then you will soar. You will fly. And you will help others soar and fly."
Yo-Yo also emphasized culture's importance in our society, saying: "Culture resists reduction and constantly reminds us of the beautiful complexities that humans are made of, both individually and collectively. The stories we tell; the music we make; the experiments and buildings we design. Everything that helps us to understand ourselves, to understand one another, to understand our environment—culture."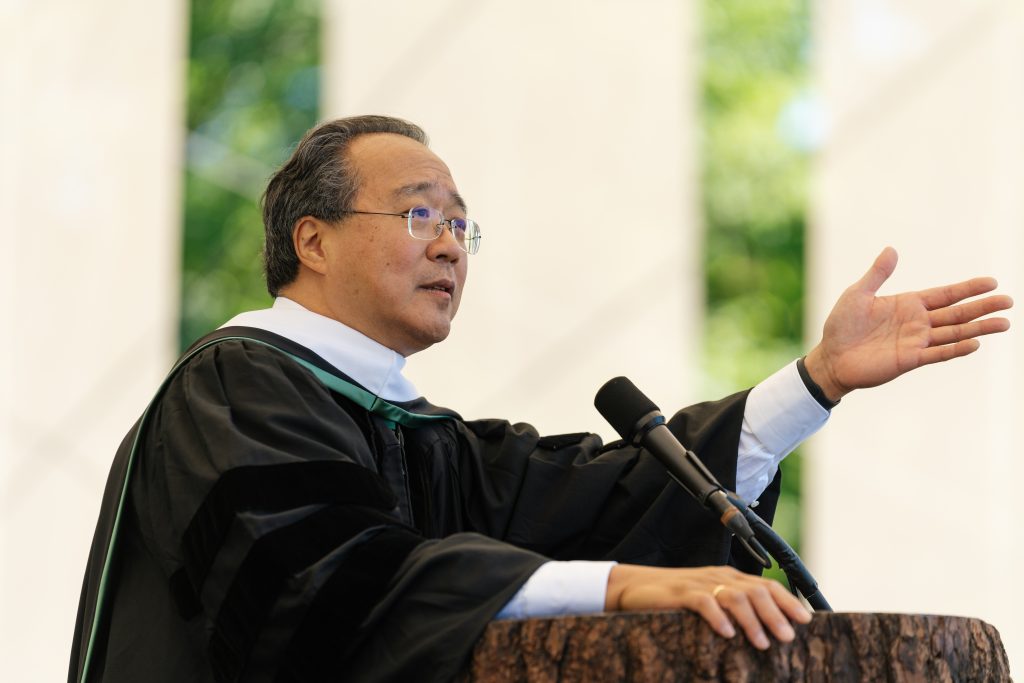 Wrapping up the address, Yo-Yo dedicated the Catalan folk piece Song of the Birds to the class of 2019.
Photos: Dartmouth College/Eli Burakian