In October 2022, Yo-Yo Ma traveled to Paris, France,, where he joined scientists, artists, cultural leaders, and young people in conversations and collaborations around how the city of light — for centuries a leader in art, science, and global collaboration — can help us to imagine a better future
Yo-Yo's four-day visit began with a performance of Bach's Solo Suites for Cello at the Philharmonie de Paris.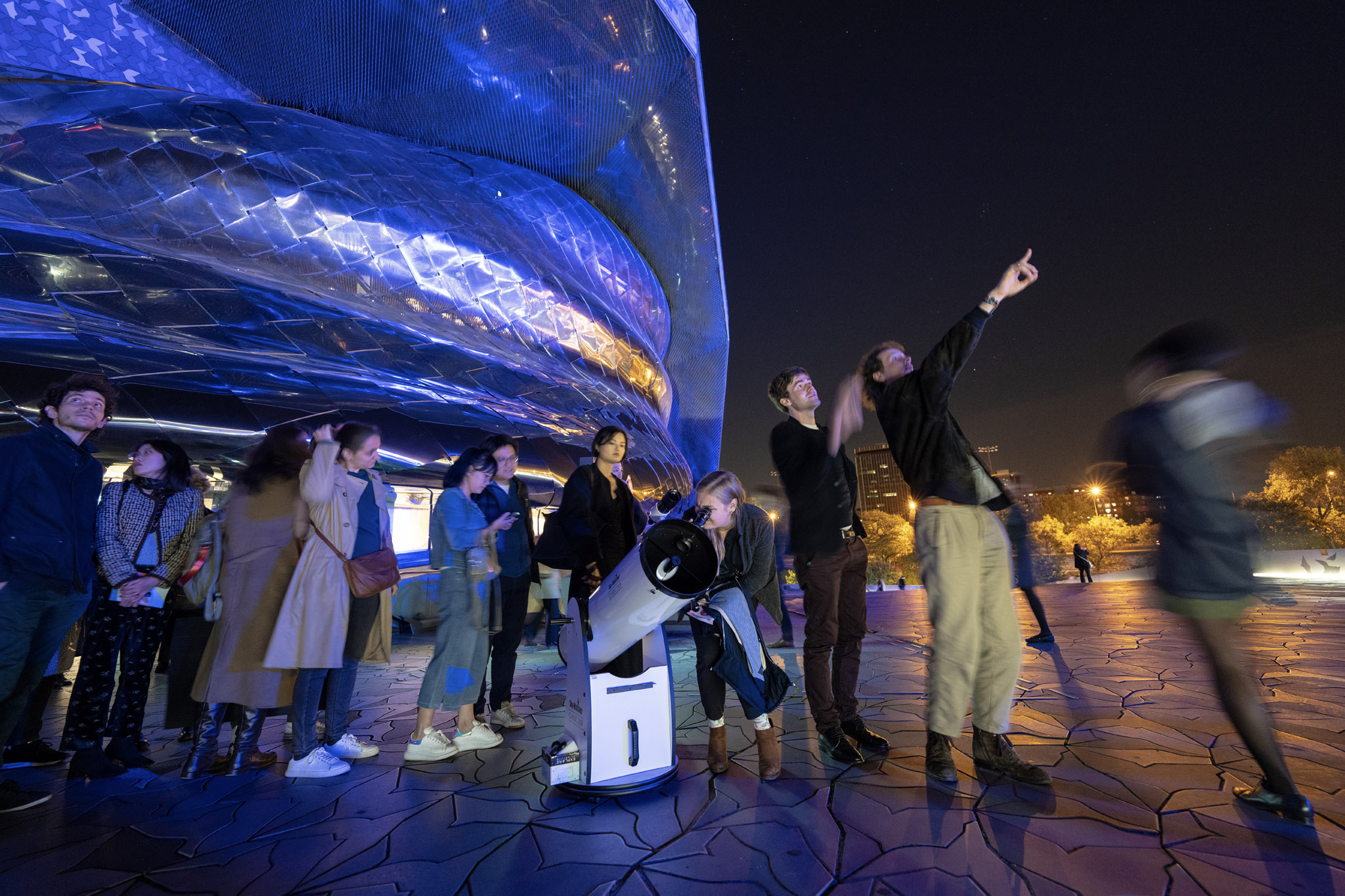 As concertgoers left the hall, they encountered telescopes operated by young people new to France. This invitation to observe the night sky was part of an ongoing project led by astrophysicists Jean-Philippe Uzan and Sylvain Bouley in collaboration with the France Fraternités Association to provide education and community to refugee youth in Paris.
The following morning, Yo-Yo Ma joined poet, rapper, author, and director Abd Al Malik on the steps of the Grande Halle de la Villette, a slaughterhouse turned cultural center. Together, these two first-generation French artists explored what it meant to be French in the past and future, presenting text from Francophone African writers and historians, combined with music.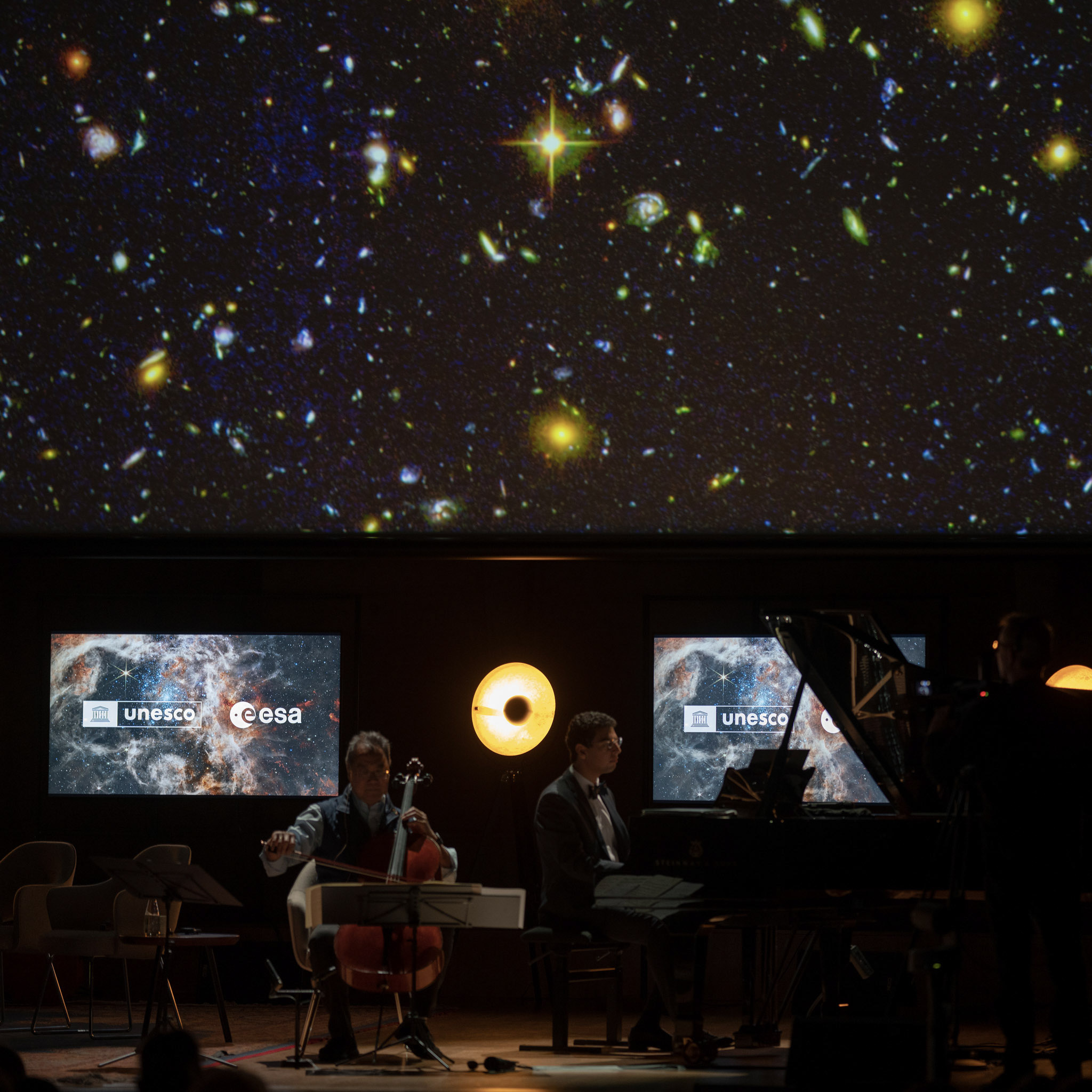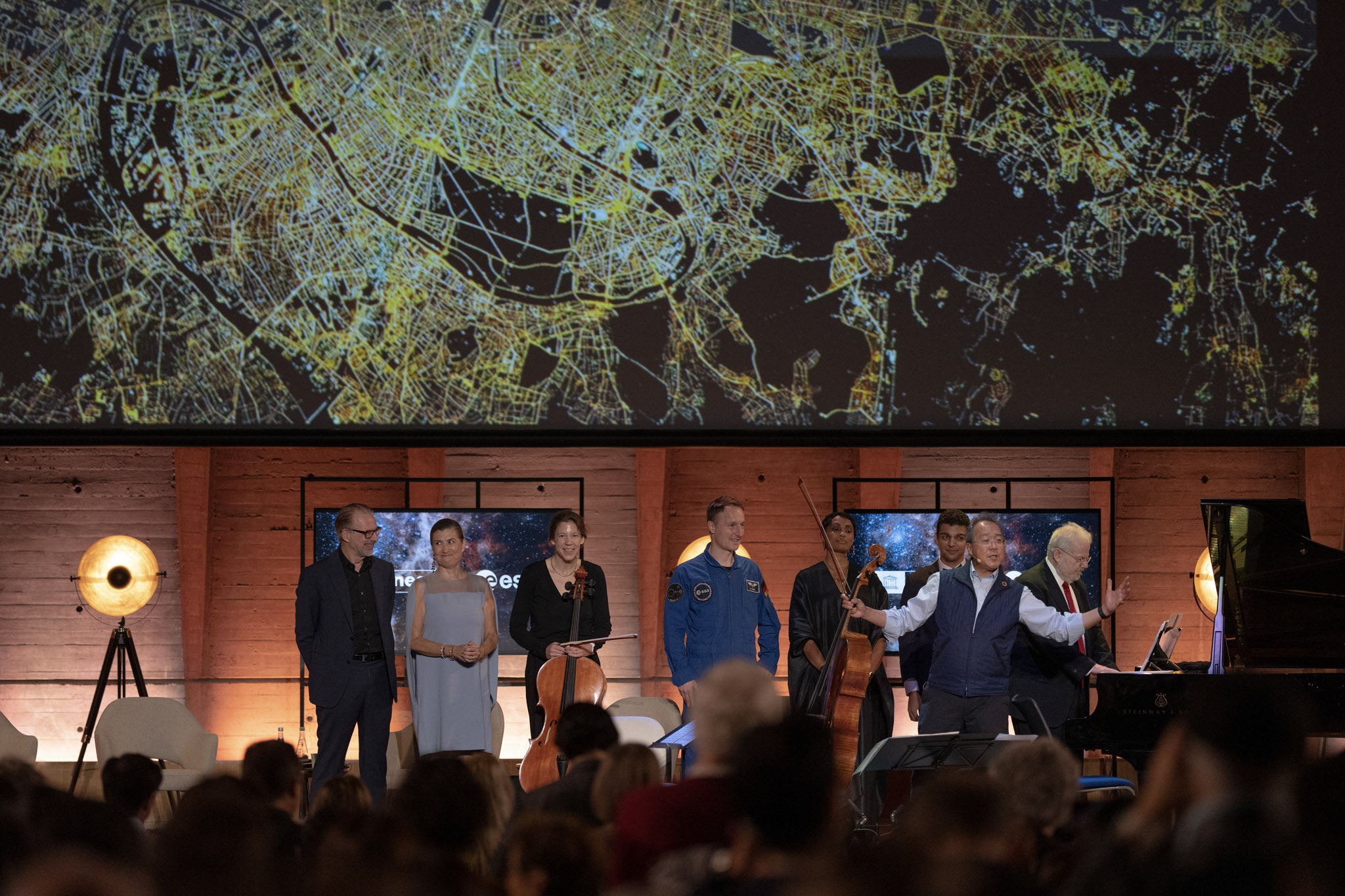 Then, in a first-ever collaboration between UNESCO and the European Space Agency (ESA), Yo-Yo Ma brought artists, scientists and young people together for an evening of music and conversation exploring how imagination and responsibility intersect on this planet, and beyond. Yo-Yo joined cultural leaders including ESA astronaut Matthias Maurer, pianist Emanuel Ax, and singer Imany to engage an audience of university students from across Paris.
The next day, Yo-Yo joined cultural agency Little Africa for an afternoon block party in la Goutte d'Or, a Parisian center for art and entrepreneurship from the African diaspora. Art, food, fashion, design, and music came together on the Rue des Gardes in a celebration of fractal beauty, the dynamic fragmentation and repetition that echoes across so much of the diaspora's creative output. Imany, a French pop artist of Comorian descent, made a special appearance, including a surprise collaboration with Yo-Yo Ma.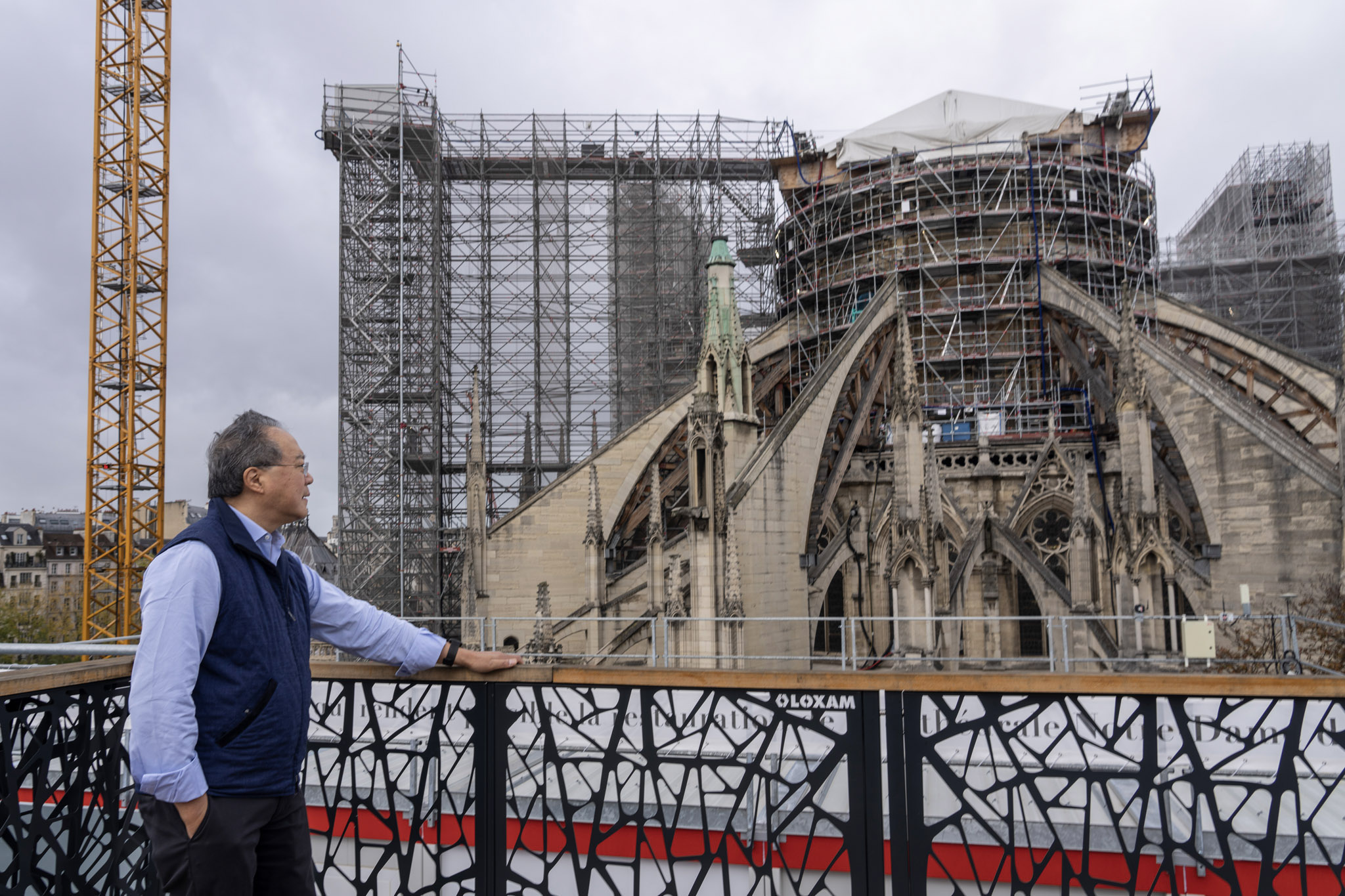 On his final day in Paris, Yo-Yo performed for the workers restoring Notre-Dame de Paris, honoring their part in a long history of imagining and re-imagining the cathedral that has become an enduring symbol of culture and humanity for Paris and for the world.