In December, Yo-Yo Ma brought the Bach Project to Jakarta, Indonesia, exploring the power of sustainable creative industries and how culture can build a future in harmony with nature.
Performing the complete Bach solo cello suites at the Jakarta International Expo Theatre's Arena Pekan Raya Jkt.
Encore with singer Dira Sugandi.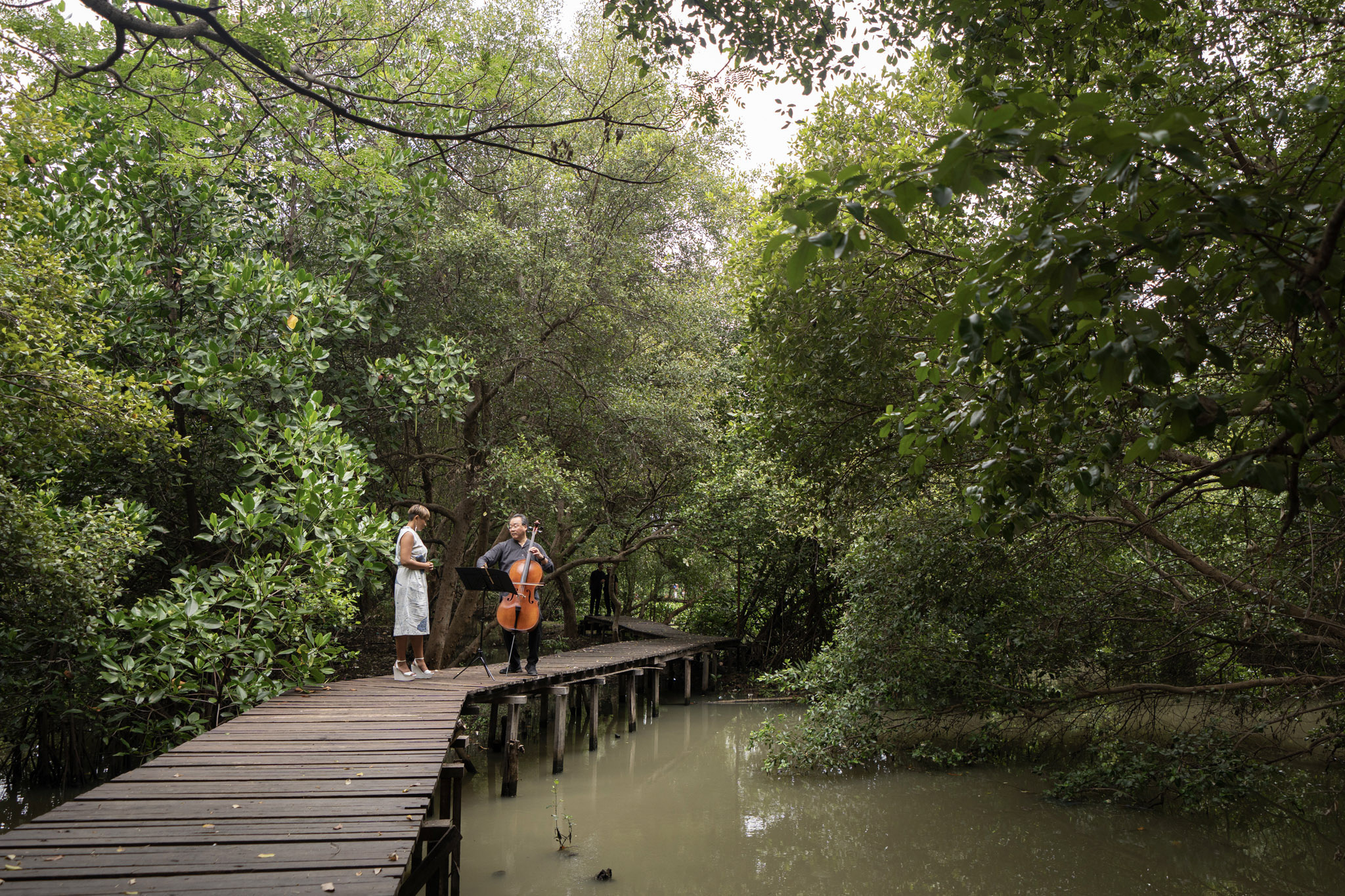 In partnership with the World Wildlife Fund for Nature, a morning of conversation and music dedicated to exploring how one of the world's most polluted cities is acting to restore its threatened mangrove ecosystems.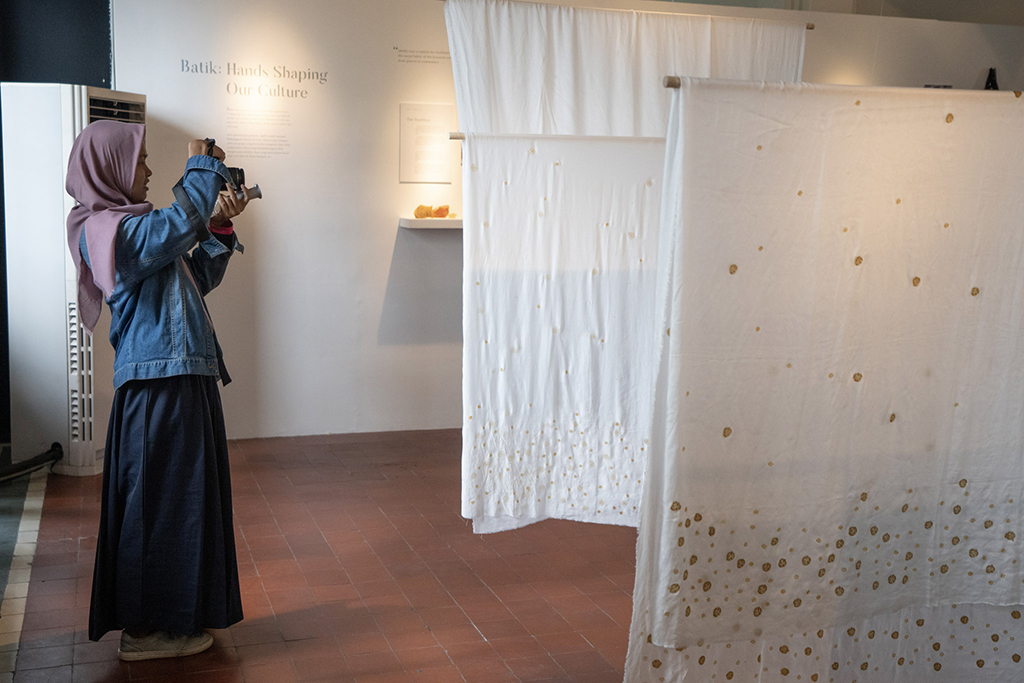 T'angan, an interactive exhibition on Indonesian textile traditions and how they can counteract the effects of the fast fashion movement, hosted by sustainable fashion enterprise SukkhaCitta.
Dance performance outside the Museum Bank Indonesia as part of the t'angan exhibition.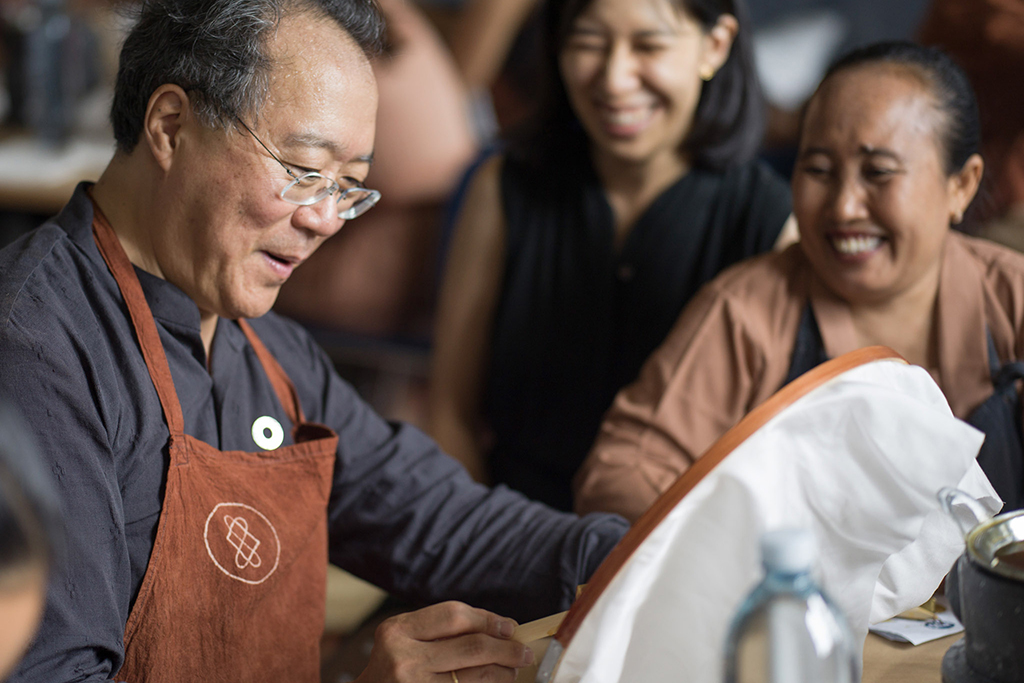 Textile workshops with artists from Gesikharjo village in Western Java.
A bridge to the future: Jakarta's cultural community will adopt 200 trees, which WWF-Indonesia will plant within the Ciliwung watershed on behalf of the Bach Project.